Bay and Bow Windows
Bay and Bow Replacement Windows. Capture the View.
No other window can capture outdoor views quite like Andersen bay and bow replacement windows.  A stylish, lightly arched bow window or an angled bay window can illuminate and create abundant space within any room. Our bay and bow windows can be used to replace your existing windows.  Or, we can create entire new bay and bow windows where large window openings currently exist in your home.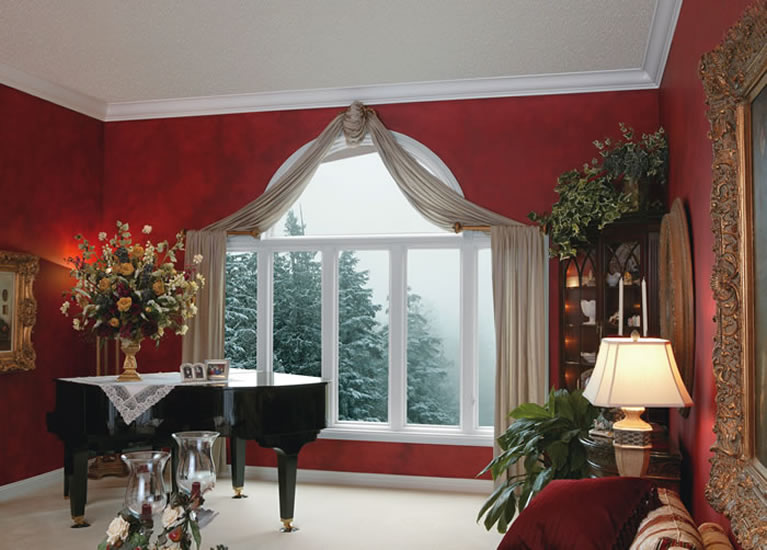 Are you interested in capturing the view of the outdoors and bringing it in your home? We offer great and affordable replacement window costs!
Click here to receive your free quote on Andersen bay and bow replacement windows.